Covid Time Updates:
Service 1 starts at 9:00 AM
Everything we do is family style. This means that we aim only to please Jesus by being a family together. Families are messy and that means the local ministry is too. Differences, disagreements, and disappointments will always happen in any relationship. Here at M.N.C., we have agreed that if we are called to be a family together that includes restoring relationships when these inevitables happen. It is how we recover and deal with these 3-D's that define a healthy family. Please come be family with us as we have determined to share life with you if you will share life with us.
Sunday
morning
gatherings
Our Sunday Morning Gathering Time for worship & equipping of believers includes learning to live & worship in community like Jesus. We seek to be a body of believers who are more than just consumers. We want to be active believers, following Christ's call on our lives.
Come join us as we connect with one another over refreshments. We visit, share, and pray with one another, all the while building relationships!
Using music of the past and present, we share songs that both teach Biblical truths and enable attenders to express their hearts of worship.
Discover the absolute truths of God found in the Bible. Our teaching time emphasizes personal application and prepares us to share Jesus with others!
To pursue connection with God, each other, and new friends
​To experience God's love and extend it to others
​To continue to discover more about the Gospel and how to apply it to our lives
To intentionally equip and empower Jesus followers to be on mission as family
To encourage disciples to make more disciples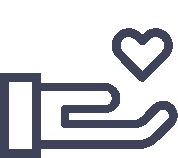 "I will give thanks to the LORD with my whole heart; I will recount all of your wonderful deeds."